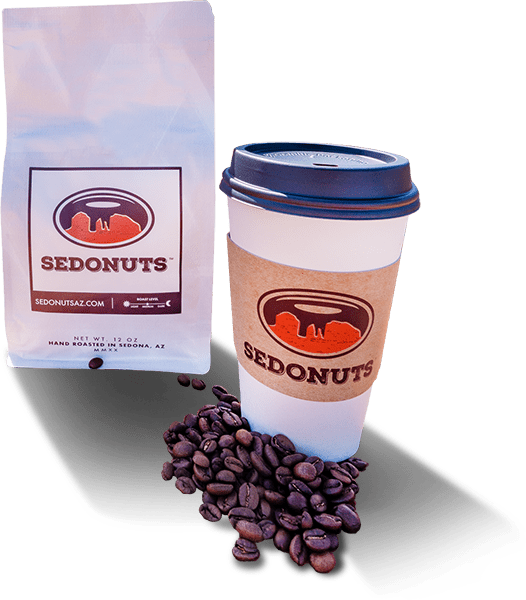 Our Commitment to Quality
At Sedonuts and Coffee, our commitment to quality coffee is as meaningful as our commitment to quality donuts.
A Combination you'll enjoy
We wanted to break free from the stereotype of a donut shop just being somewhere you run in, grab your donuts and leave. Instead, our mission was to create a fuller experience pairing great coffee with our freshly made donuts. The rich intensity of a finely roasted coffee, paired with a light, perfectly sweet, sticky donut is a combination we want everyone to enjoy.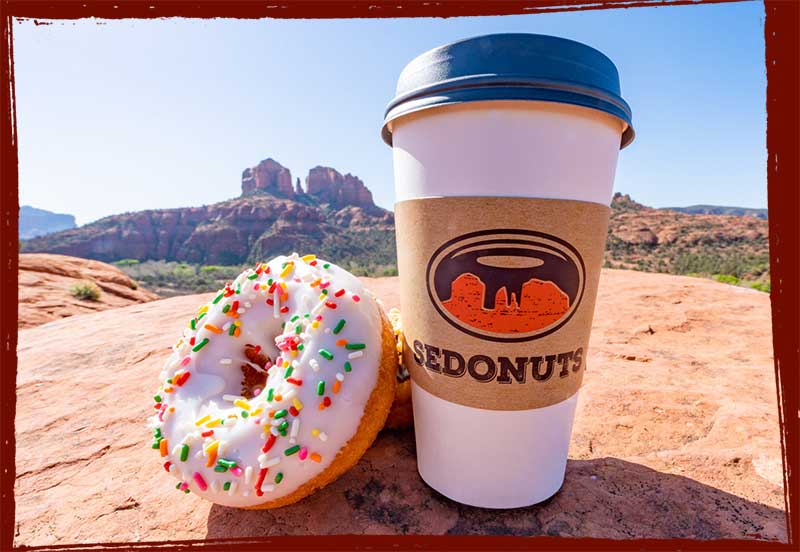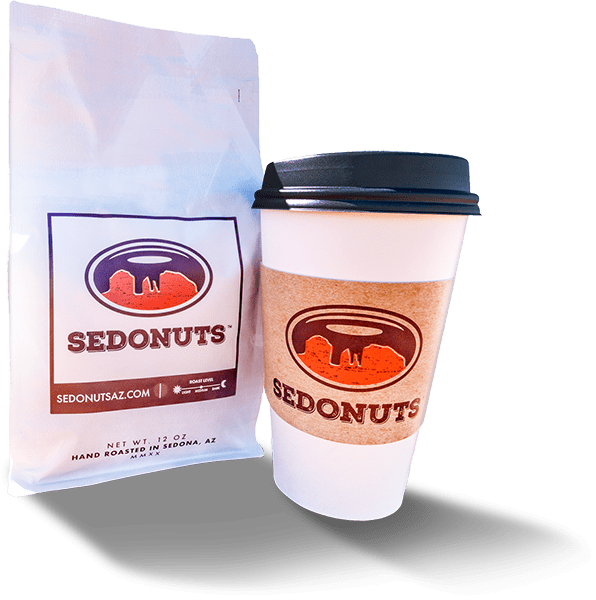 Our journey was to find the perfect coffee that matched up to the quality of our donuts. The result is our own unique blend of coffee – sold exclusively at Sedonuts. Our coffee is fair trade, organic and originates from one of the highest quality coffee growing regions in Peru. Sedonuts roast is carefully sourced for quality, integrity and the positive impact the producers and importers are making in the coffee communities.
Knowing how much love and care goes into growing the coffee beans means that we ensure love and care goes into roasting and brewing every single cup. Our coffee is hand-roasted here in Arizona, fresh to order every week. We serve drip coffee and cold brew and only grind beans at the time of brewing to ensure the taste is the absolute best it can be.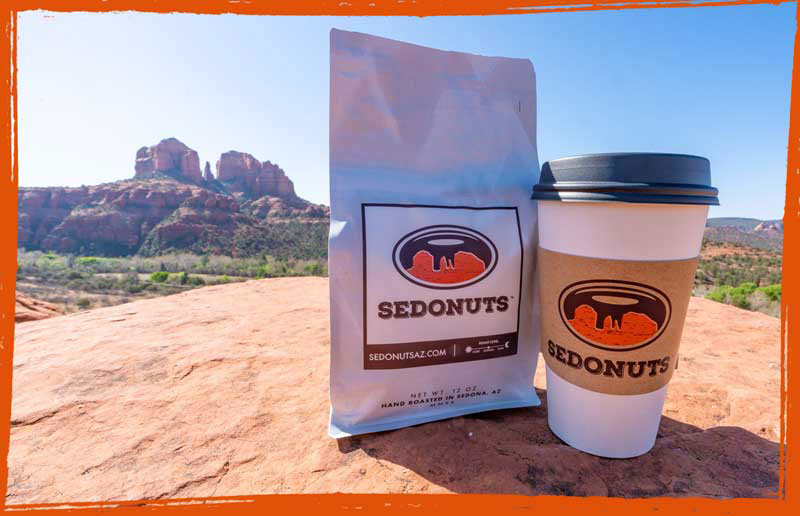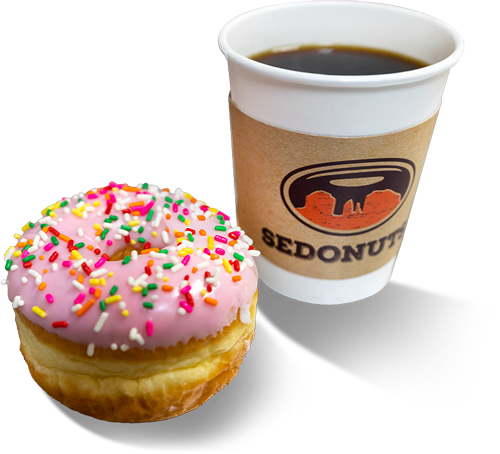 Just what is that taste? Grab a cup from us, and you can expect a smooth and creamy coffee with notes of citrus, plum and milk chocolate. Whether you're a coffee connoisseur or just love a good cup, you are sure to appreciate the undeniable quality of the coffee we serve at Sedonuts and Coffee.