Sedona's Locally Owned Donut Shop
Welcome to Sedonuts, a locally owned donut and coffee shop nestled among the stunning red rocks in the heart of Sedona. We are the donut specialist, serving you lovingly made donuts, pastries and exceptional coffee every morning.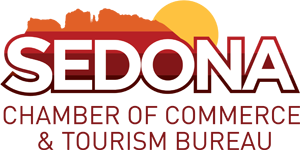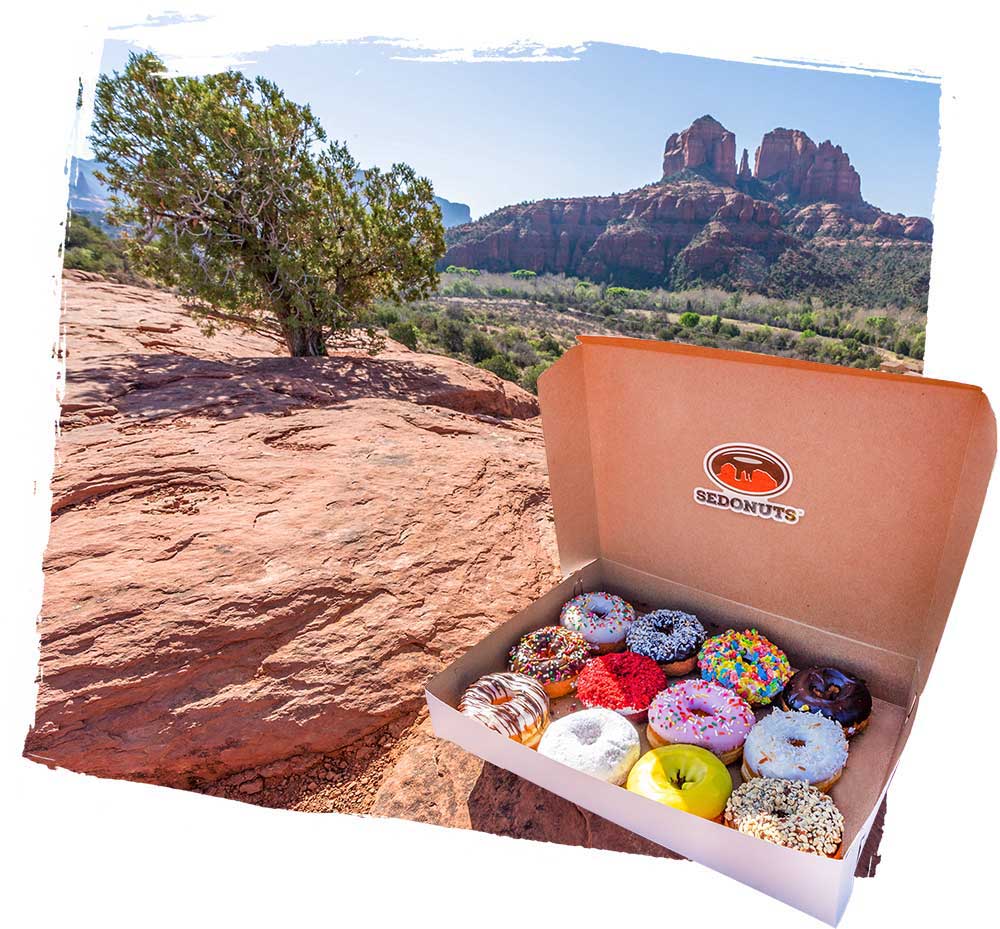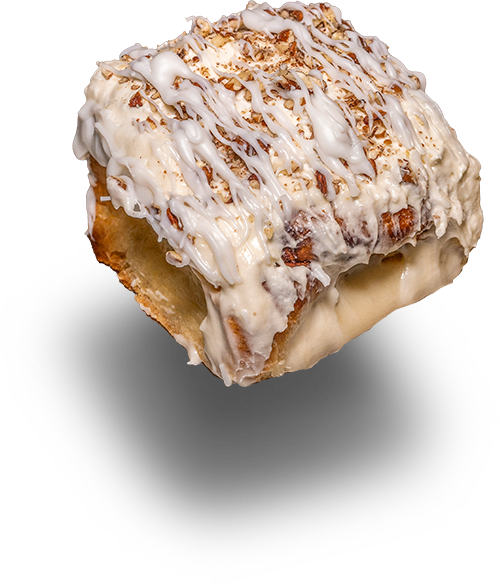 A freshly baked cinnamon roll covered in cream cheese frosting and served with or without pecans!
Hand Crafted Donuts Daily
Here at Sedonuts, we take pride in our donut making process. Our bakers arrive before sunrise to begin crafting donuts the old-fashion way, hand cut and fried to perfection. We source the finest quality ingredients to serve you a variety of delicious freshly made donuts and other fine pastries. We pride ourselves in offering many traditional donut flavors that you enjoyed as a child. If you're feeling a bit more adventurous, you will also discover a few unique flavors such as our famous Red Rock donut.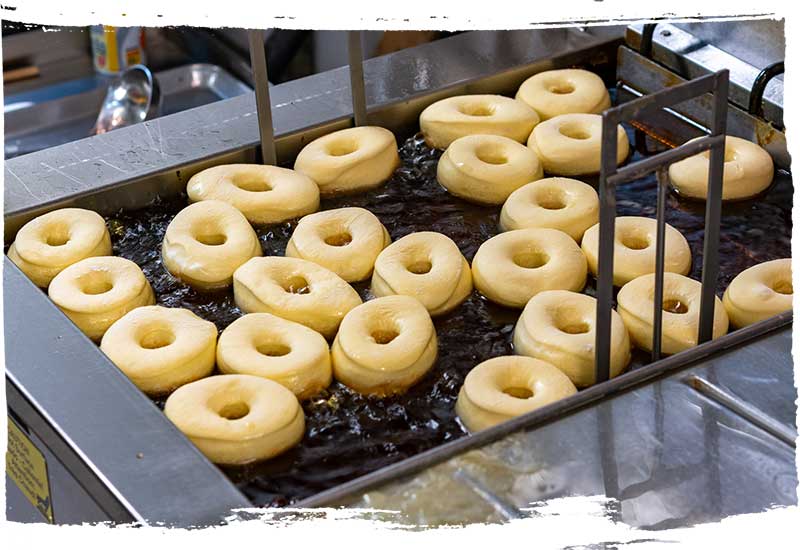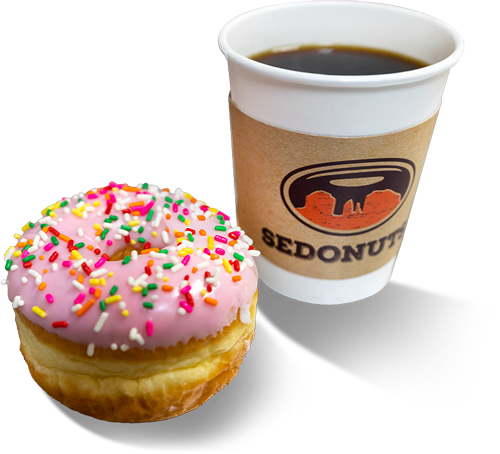 While honoring tradition, Sedonuts is known for bringing personal passion,
ingenuity and pride to create a fuller experience for customers near and far.
We've paired with a local coffee roaster to create our unique blend of coffee sold
exclusively at Sedonuts. Our coffee is a single origin from Peru, fair
trade organic, hand roasted fresh every week and only ground at time of
brewing. It's an ideal blend to enjoy alongside a light, perfectly sweet, freshly
made donut.
Sedonuts has been the donut shop of choice in Sedona serving locals and tourist for a number of years. We love what we do and we believe our passion shines through. Our friendly team is dedicated to consistently producing the best quality donuts and excellently crafted coffee. We hope that you enjoy your Sedonuts experience as much as we enjoy producing and serving you!